THE GUIDE
2022
14-18 November 2022 - Borgo Egnazia, Italy
PACKAGES
The Guide
WELCOME
Congratulations, we're delighted that you'll be joining us for the first physical edition of Do Not Disturb! We're looking forward to redefining private travel with you and sharing this unique marketplace together at the exquisite Borgo Egnazia.
To assist you in your travel plans, we've prepared this guide, with all the information you'll need to meet us in Puglia this November!
If you have any other questions, however, please feel free to reach out to us directly.
HEADLINE PARTNER
2. KEY DATES
Keep a watchful eye on these important deadlines so you know exactly what to expect.
We will be updating this guide in the run-up to the show, so make sure you save the link and download it just before the show to ensure you have the latest version.
For more information on the different phases, please see the Meetings tab.
| | |
| --- | --- |
| Now | Arrange your travel insurance and visa (if required) |
| 22 September | Appointment Preference Selection (Phase 2) opens |
| 6 October | Appointment Preference Selection (Phase 2) closes |
| 17 October | Online Diaries released |
3. Agenda
| | |
| --- | --- |
| CHECK IN | From 15h00 Monday, 14 November |
| CHECK OUT | 11h00 Friday, 18 November |
| | |
| | |
| 14 November | Arrivals, Welcome Cocktails & Opening Dinner |
| 15 November | Appointments & Networking Activities |
| 16 November | Appointments & Networking Activities |
| 17 November | Appointments, Networking Activities & Closing Party |
| 18 November | Breakfast & Departures |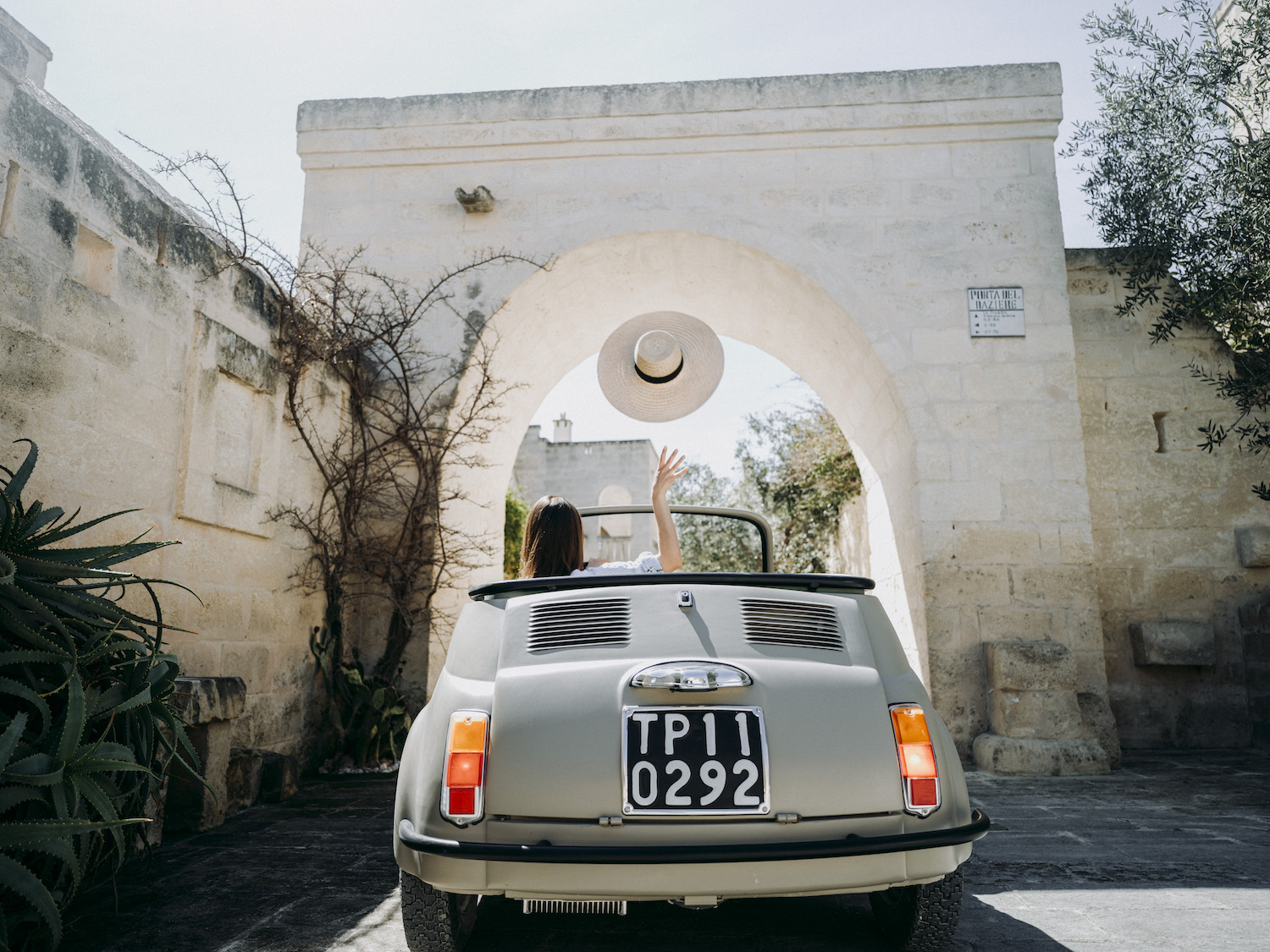 4. Meetings
Do Not Disturb's online appointment system allows you to pre-arrange up to 30 of the most business-effective meetings, each lasting 20 minutes, with the leading exhibitors and press in private travel. Here's how it works:

PHASE 2: APPOINTMENT PREFERENCES
22 SEPTEMBER – 6 OCTOBER 2022
This is where you will have access to key information on the Exhibitors attending the show and is where you will be able to select 50 preferences based on those Exhibitors you most want to meet with. You will also be able to exclude up to 5 companies whose business doesn't match yours or who you already have an established relationship with. This is confidential.
NEXT: WE DO THE MATCHMAKING
7 OCTOBER TO 16 OCTOBER
Once Phase 2 closes, we run a matching algorithm to generate appointments.
PHASE 3: ONLINE DIARY OPENS
17 OCTOBER 2022
You will be sent your online diary where you'll be able to see those appointments that resulted from our matching algorithm and where you'll be able to request meetings in any empty slots with Exhibitors who are also available in those time slots.
Be sure to keep logging in during this phase to accept/decline any requests. If you have any queries or issues with your diary, please contact the team as soon as possible for assistance.
MISSED MEETINGS
IMPORTANT: Do Not Disturb takes the issue of missed meetings very seriously, whether by Exhibitors, Buyers or Press. Unless you are able to provide a sufficient and relevant explanation for your absence, missing even one meeting may compromise your and your company's ability to participate in Do Not Disturb or in any This is Beyond event in the future. All missed appointments are recorded and monitored tightly – we ask that you report every missed appointment via the relevant online form provided closer to the show, which can be emailed to donotdisturb@thisisbeyond.com.
5. Venue
Situated far down in the heel of Italy in picturesque Puglia, a region known for it's rustic villages, secluded beaches and fabulous cuisine, is the award-winning, architectural masterpiece of Borgo Egnazia.
FULL ADDRESS
Strada Comunale Egnazia
Savelletri di Fasano
Puglia, Italy 72015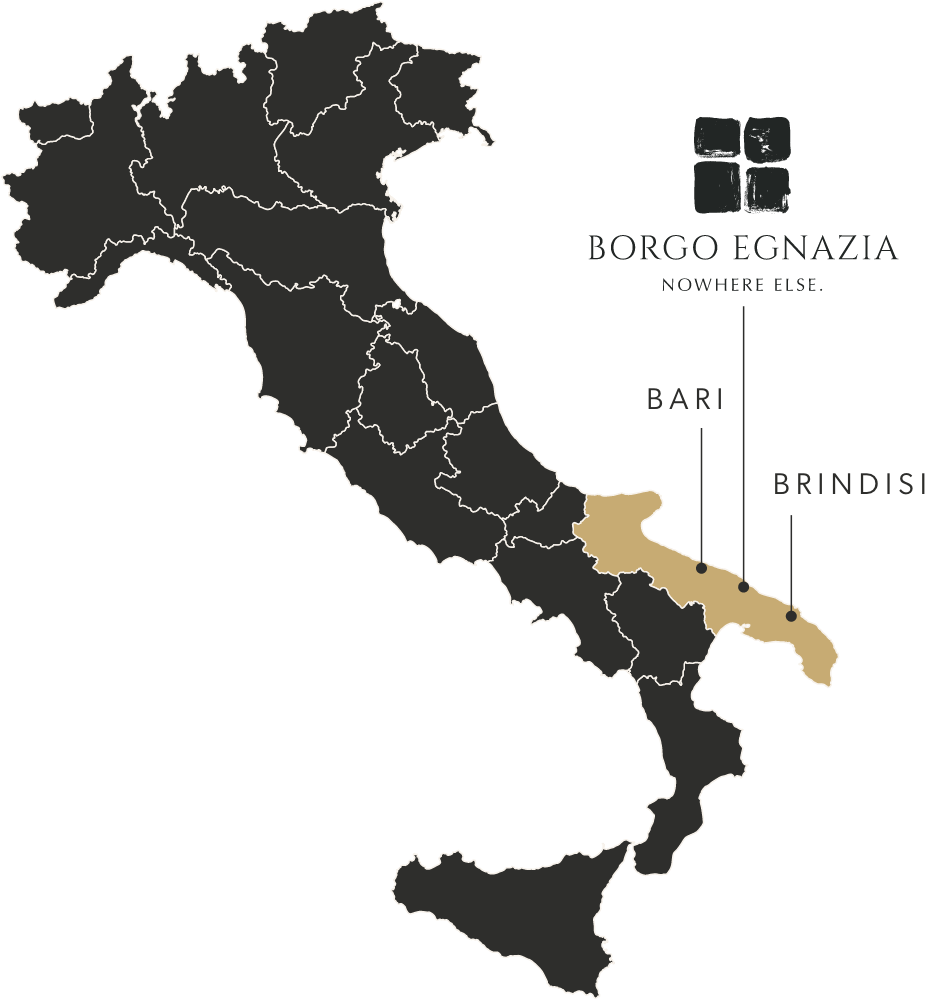 HEADLINE PARTNER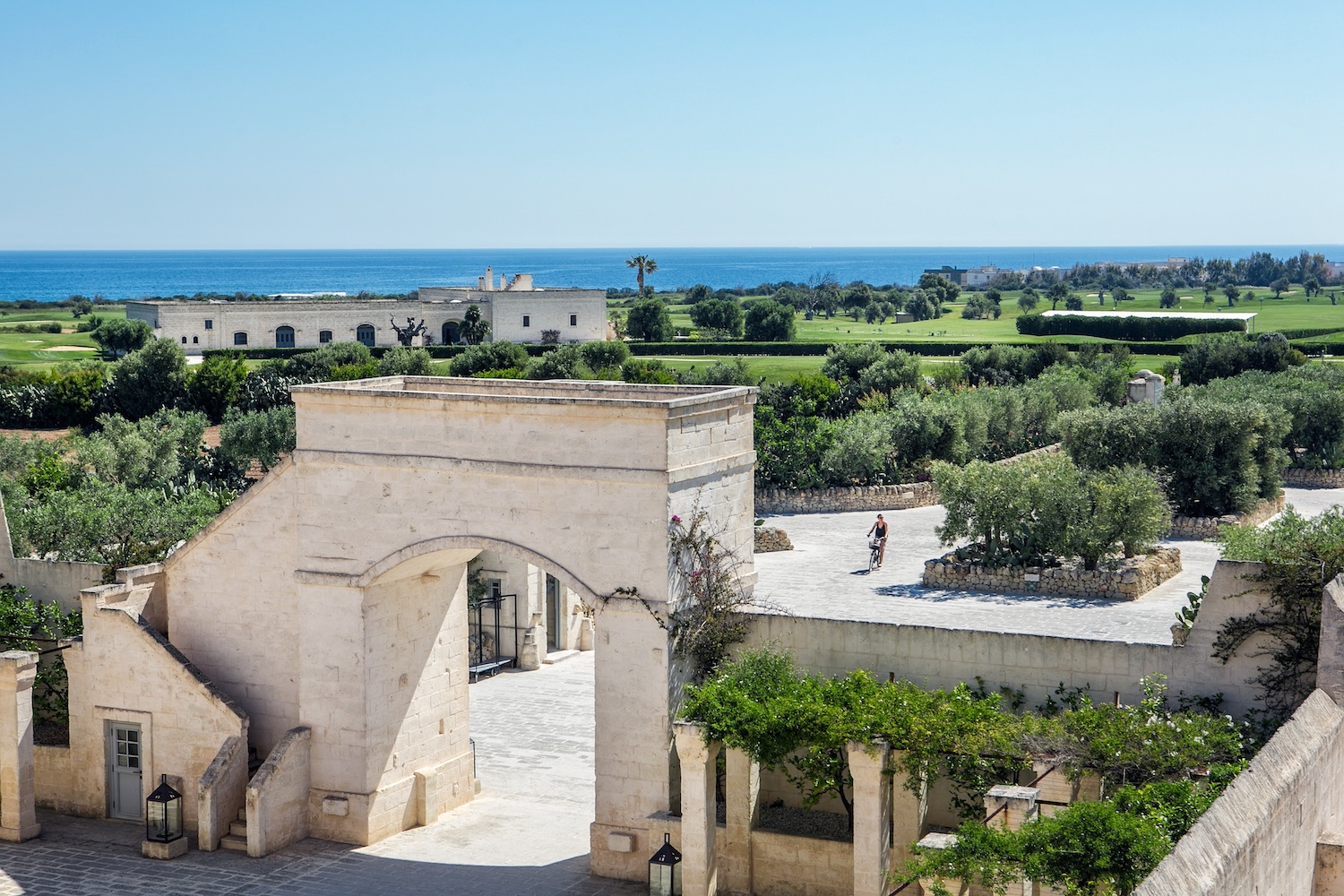 7. How To Get There
AIRPORTS
Bari (tel. 080.5835204) 55km distance, about 45 min by car.
Brindisi (tel. 0831.411711) 50km distance, about 30 min by car.
BY TRAIN
The nearest railway station is at Fasano, about 5km away from Borgo Egnazia on the route Lecce-Bari-Roma-Bologna.
BY CAR
From the motorway SS16 Bari-Brindisi take the exit Savelletri/ Stazione di Fasano. After 2km, follow the yellow signs pointing to Borgo Egnazia and San Domenico Golf.
Borgo Egnazia offer transfers to and from Bari and Brindisi airports, below are the options available:
Transfer from/to Bari airport by E class, Mercedes car: € 150,00 each way
Transfer from/to Bari airport by Viano, Mercedes minivan: € 160,00 each way
Transfer from/to Bari airport by S class, Mercedes car: € 240,00 each way
Transfer from/to Brindisi airport by E class, Mercedes car: € 140,00 each way
Transfer from/to Brindisi airport by Viano, Mercedes minivan: € 150,00 each way
Transfer from/to Brindisi airport by S class, Mercedes car: € 220,00 each way
A 20% surcharge will be applied to all rates if the services are carried out between 10:00 pm. and 07:00 am.
Cancellation without penalty is possible up to 3 hours before the scheduled time of departure of the transfer.
To arrange your transfer, please email the Transportation Office on transportation@borgoegnazia.com
Please advise the Transportation Office if you would like to share a transfer.  If there are other delegates arriving / departing at a similar time, they will assign you to a group transfer at a reduced rate that you will need to settle directly with the hotel.
8. Accommodation
Your participation fee includes four nights' accommodation from Monday 14 November (check in from 15h00) until Friday 18 November (check out at 11h00).
All participants will be staying in either shared "Cassettas" or in hotel rooms at the beautiful Borgo Egnazia.
EXTENDING YOUR STAY
If you'd like to arrive before the official start date of DND (14 November) or stay a few days after the event ends (18 November), please reach out to Rebecca at rebecca@thisisbeyond.com.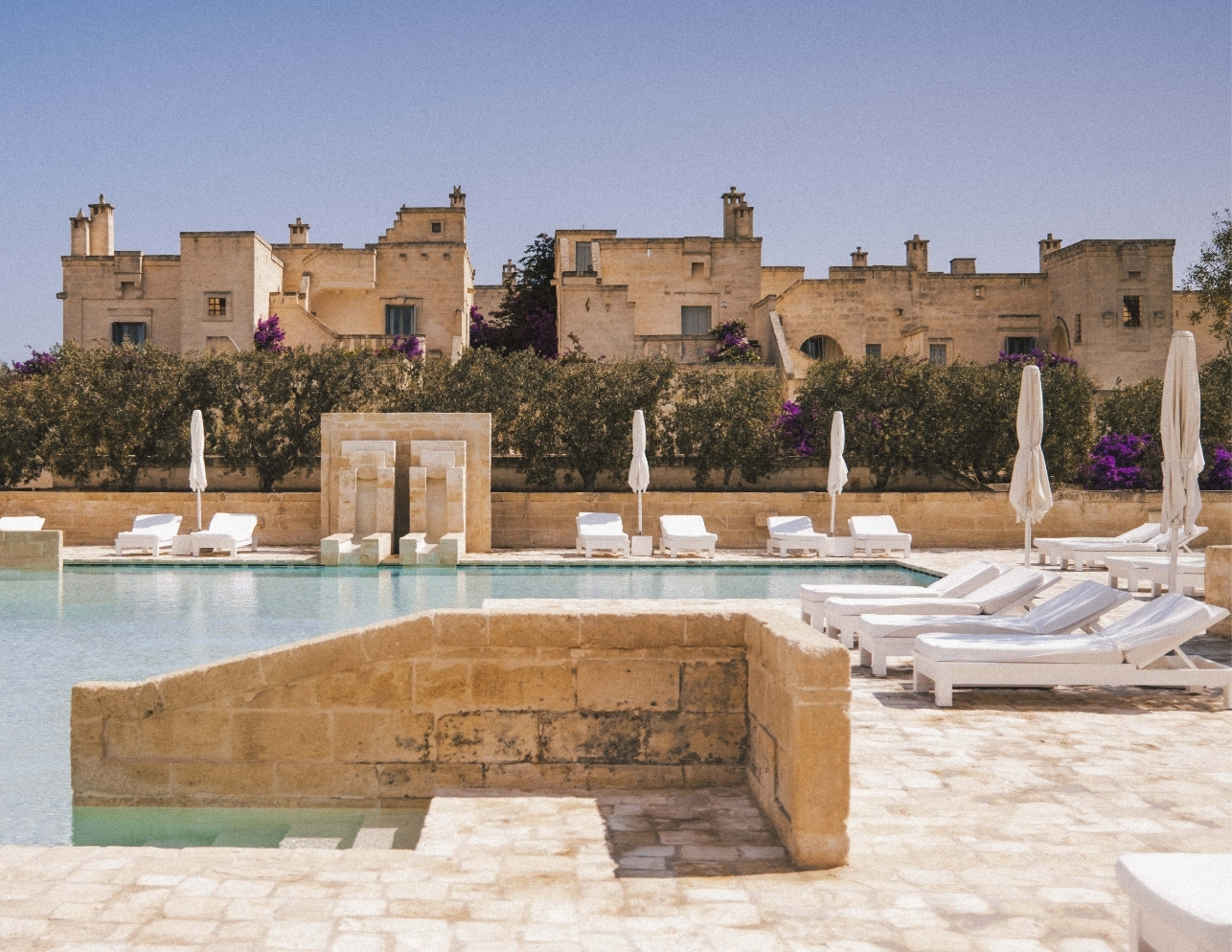 10. Exhibiting Guidelines
GENERAL GUIDELINES
You've been selected to exhibit at Do Not Disturb because you are a leader in private travel. Follow these guidelines and make sure your show experience is seamless.
Keep your stand neat and tidy at all times
Avoid eating at your stand where possible, as this does not look appealing to visitors
Do not leave your stand unattended, as this might lead you to miss appointments
Please arrive at your stand on time
Make sure you wear your exhibitor badge and security bracelet at all times to allow for easy access to the venue
Please be courteous to Buyers and other Exhibitors participating in the show at all times, as your attitude will reflect on the perception of your company
PLEASE NOTE: All efforts to advertise, demonstrate and operate an exhibition must be conducted so as not to infringe on the rights of other exhibitors. No exhibit will be permitted to interfere with the use of other exhibits or impede access to them or the free use of the aisles. Do Not Disturb management and Borgo Egnazia reserves the right to limit and/or restrict operations, which, for any reason, might be considered objectionable, without any liability for refund and/or damage.
PUBLIC LIABILITY INSURANCE
ASSUMPTION OF RISK FOR EXHIBITORS AND COMPULSORY THIRD PARTY/PUBLIC LIABILITY INSURANCE
It should be understood by the Exhibitor that the nature of the facilities available, presence and circulation of large numbers of people, difficulty of effective supervision over the protection of large numbers of removable articles in stands and various other factors make it reasonable that each Exhibitor shall assume the risk of any injury, loss and/or damage to themselves or a third party. It is a requirement for Do Not Disturb exhibitors and sub-exhibitors to have a public liability insurance cover for a minimum of Euro 10 million valid in Italy for the duration of the show.
Unless you have asked us otherwise, Do Not Disturb has automatically added a Public Liability administration fee of Euro 400 to your invoice in order to ensure that you are added to the insurance policy of the show and therefore correctly covered.
This Public Liability Insurance will cover you if you or your business operation accidentally injures someone. It will also cover you if you damage third party property while at the venue during the course of the event.
If you have any questions regarding the Public Liability Insurance please contact donotdisturb@thisisbeyond.com
RESPONSIBILITY OF CONTRACTED EXHIBITORS TOWARDS THE PROMOTION OF TRAVEL PRODUCTS
The Exhibitor shall notify Do Not Disturb of the name and contact details of each stand sharer or product intended to be displayed or promoted at the show no later than 120 days prior to the start of the exhibition, to ensure that they conform to Do Not Disturb's theme and show profile. Do Not Disturb is entitled to cancel the Contract if it considers, at its sole discretion, that the products or services promoted or showcased by the Exhibitor or any person sharing a stand do not fit the profile of the Exhibition and/or venue guidelines.
Do Not Disturb will always communicate with the contracted Exhibitor directly. It is the responsibility of the contracted Exhibitor to propagate all information received, and to make sure that all delegates present at the show respect deadlines and the terms and conditions of the contract.
The Exhibitor shall be deemed to act as agent in respect of each stand sharer, who shall be bound by these terms accordingly. In the event that any stand sharer fails to comply with these terms or otherwise defaults in its obligations to This Is Beyond, the Exhibitor shall be liable for all losses, liabilities and costs incurred by Do Not Disturb arising from such non-compliance or default.
In order to ensure a productive and safe exhibiting environment please make sure you follow these simple guidelines. If you have any questions, please don't hesitate to get in touch.
6. Travel
VISA
Participants are responsible for all their own travel arrangements, including securing any visas necessary to enter Italy. Should you require a visa letter to support an Italian Visa application, please contact Morgan at morgan@thisisbeyond.com who will be able to assist you with that.
IMPORTANT: Neither Do Not Disturb nor its agents shall be required to assist the participant to obtain any documents necessary for entry into Italy, including visa and visa letters. It is the sole responsibility of the participant to check if they can be granted a visa by the relevant authorities; to check that they allow sufficient lead-time to receive the visa; and to check that their passport has sufficient validity time and enough stamp-free pages to receive the visa.
TRAVEL INSURANCE
We recommend that you obtain comprehensive travel and medical insurance before travelling. You should check any exclusion and that your policy covers you for all the activities you want to undertake in Italy.
9. At The Show
WHAT TO WEAR
Italy in November can be cool with a little rain, although often sunny days, evenings can be cooler dropping as low as 5°C this autumnal season.
All participants are encouraged to dress in Business Casual. There will be daily excursions and a few outdoor activities where leisure wear may be more comfortable.
It wouldn't be a This is Beyond event without at least one über glamorous party, so be sure to pack an outfit for our Dress to Impress evening. For inspiration think Venice Film Festival or James Bond
P.S – Be sure to pack your favourite pair of slippers too!
WIFI
WiFi will be provided free of charge throughout the venue.
SMOKING
No smoking is permitted inside at Borgo Egnazia. Please exit the building to smoke.
PLEASE NOTE
All valuable documents and personal items should be left in the safe of your hotel room from check-in. It is your responsibility to make sure that your valuables are safe at all times for the duration of your stay at Borgo Egnazia. Do Not Disturb accepts no responsibility for loss or damage to personal belongings
EVENT ORGANISER HEADLINE PARTNER

OFFICIAL PARTNER
EVENT VENUE